Be Our Guest in the city hotel with Good cuisine
Dining is One of the Joys in Life
We consider authentic taste & pleasure one of the real joys of life. This is reflected in the excellent cuisine at the Stadthotel Freiburg. Swiss and Austrian influences, as well as French and Italian, meet up with the regional cuisine from Baden. The first-class wines from the Kaiserstuhl region and Tuniberg, from the Markgräfler Land and the Ortenau region correspond perfectly to the cuisine. Enjoy the full flavor! 
In the morning we prove our adherence to the pleasure philosophy with an abundant buffet.

What a choice for your breakfast in Freiburg ... fine coffee and tea. Wonderfully aromatic, freshly baked rolls, croissants and bread. Apples and carrots for fresh juice. Müsli, scrambled eggs, waffles to bake yourself, fruit, cold cuts, cheese – including organic products ... and more delicacies. We will also be happy to prepare fried eggs and omelets according to your wishes. You can enjoy a relaxing sparkling wine breakfast on Sundays and holidays with prickling wines from the region.  

Our breakfast hours are from 6:30am to 11am. The breakfast buffet costs € 16.50.
We also welcome guests to our hotel for breakfast even if they are not staying at the Stadthotel Freiburg – Kolping Hotels & Resorts.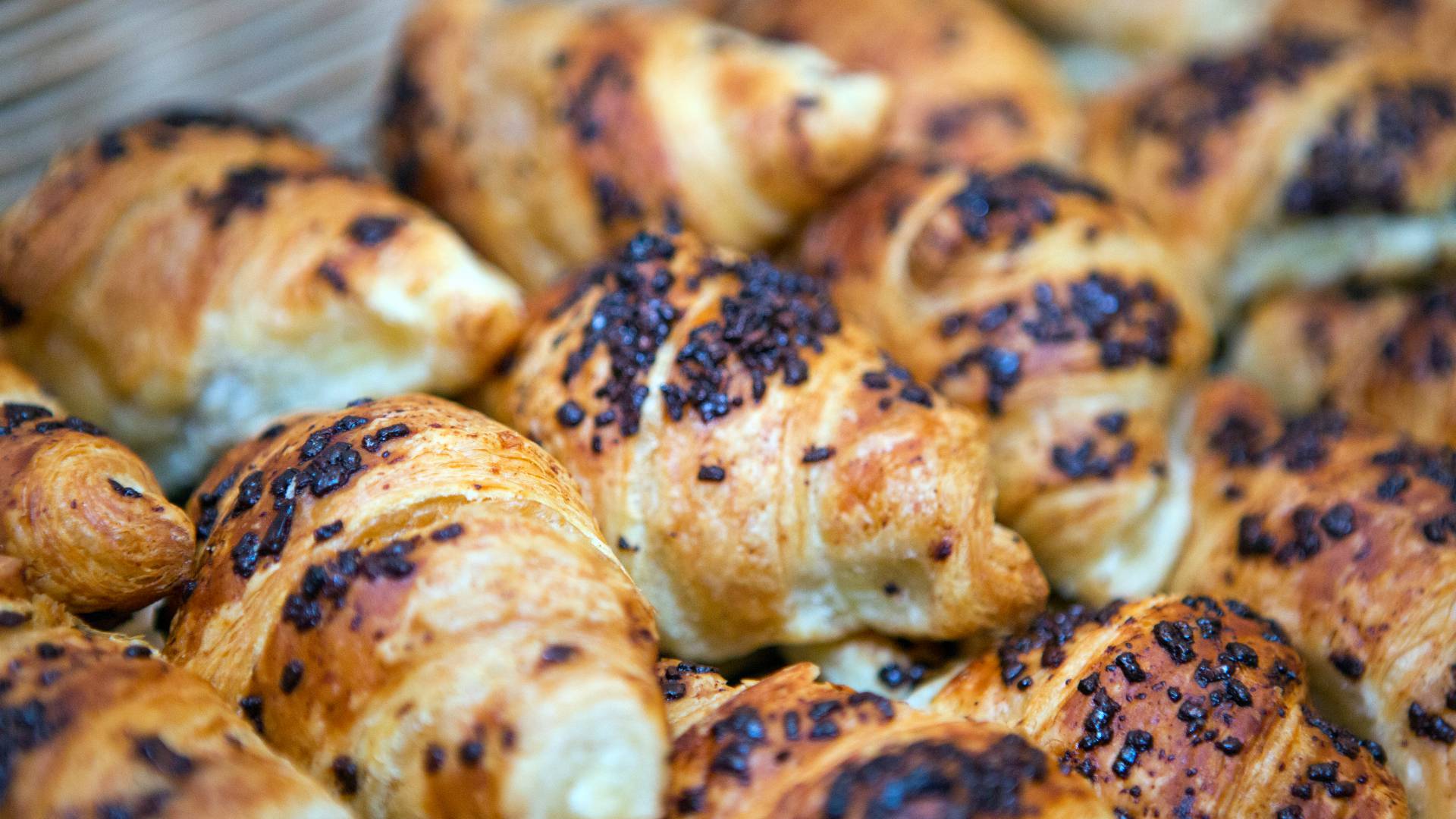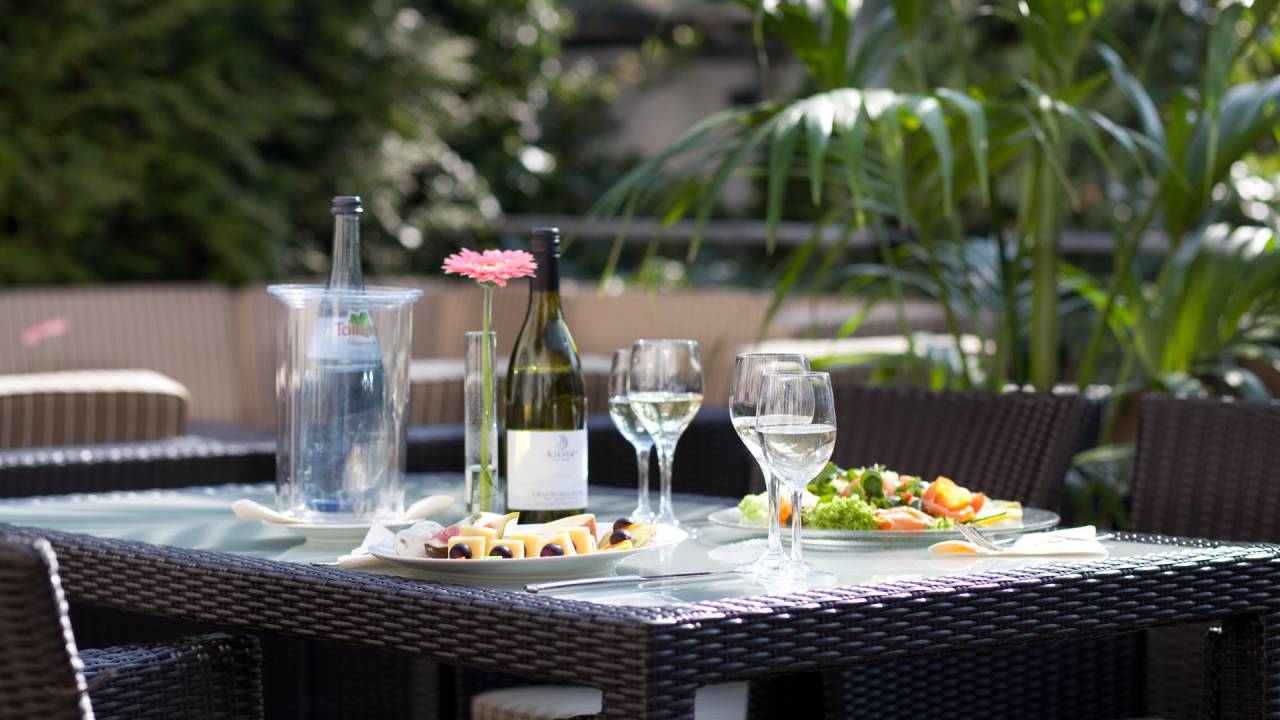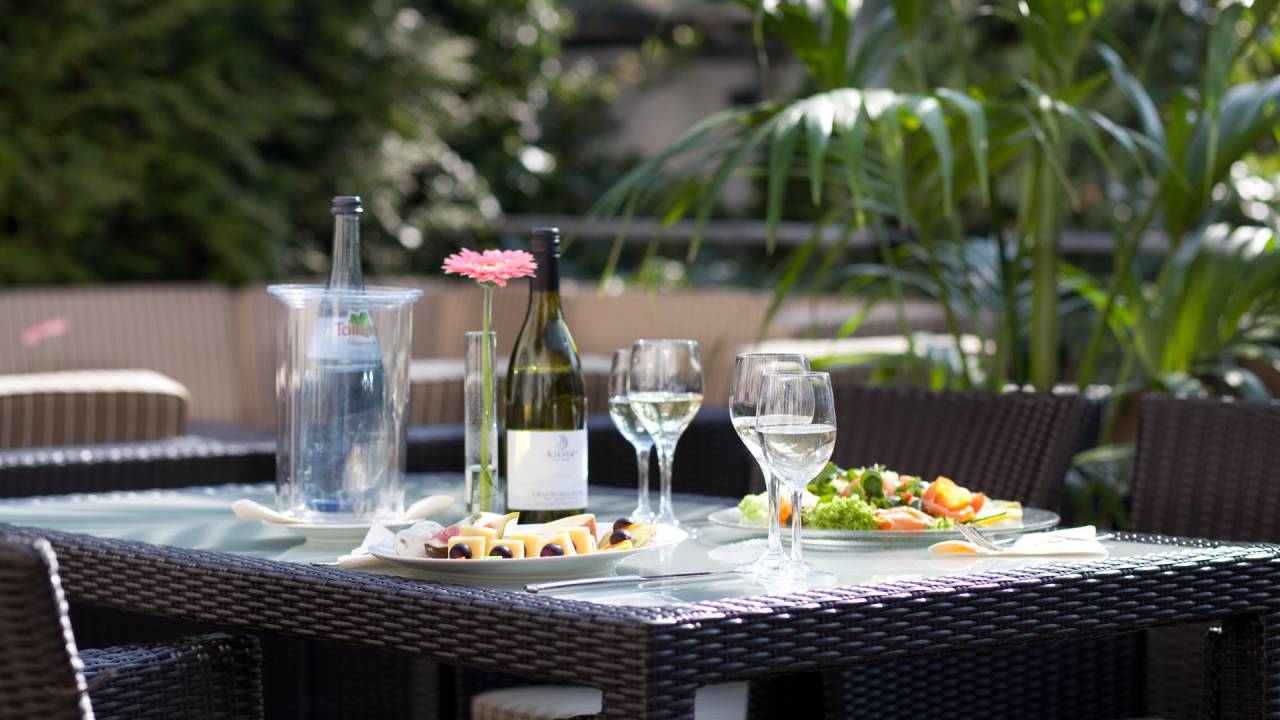 Welcome to our Roof Terrace
Pleasure is doubled on our rooftop terrace, where you can enjoy a magnificent view of the Schlossberg and the top of the Freiburg Cathedral.
Enjoy the wonderful weather in summer during a break from your meeting here or a cool beer.
Opening hours of our rooftop terrace:
Tuesday to Saturday from 4pm to 10:30pm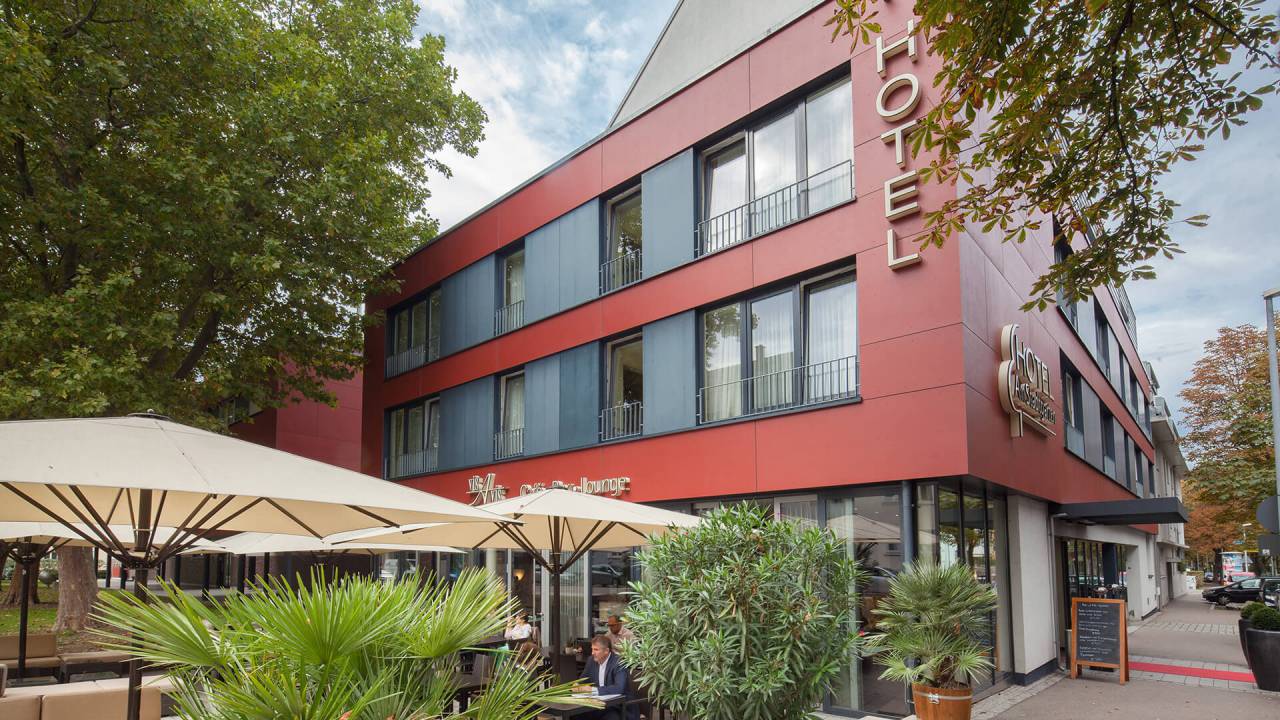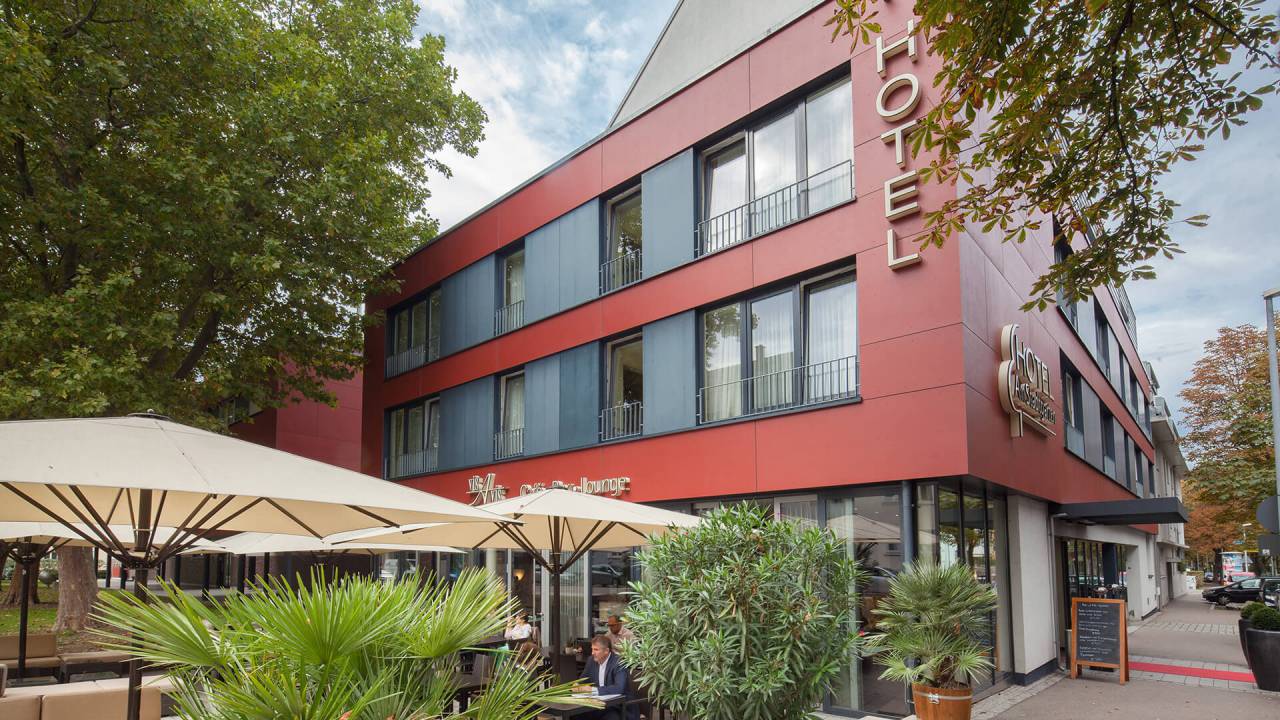 Café-Bar-Lounge in the adjacent design hotel
Just a few steps and you can take a seat in the café-bar-lounge of the design hotel - in spring and summer inside or out on the sun terrace.
Choose delicious dishes, fine cakes and refreshing drinks from the small menu here ... You can also sample beer and wine from the region in the relaxed atmosphere of the café-bar-lounge. Here's to your good time in Freiburg!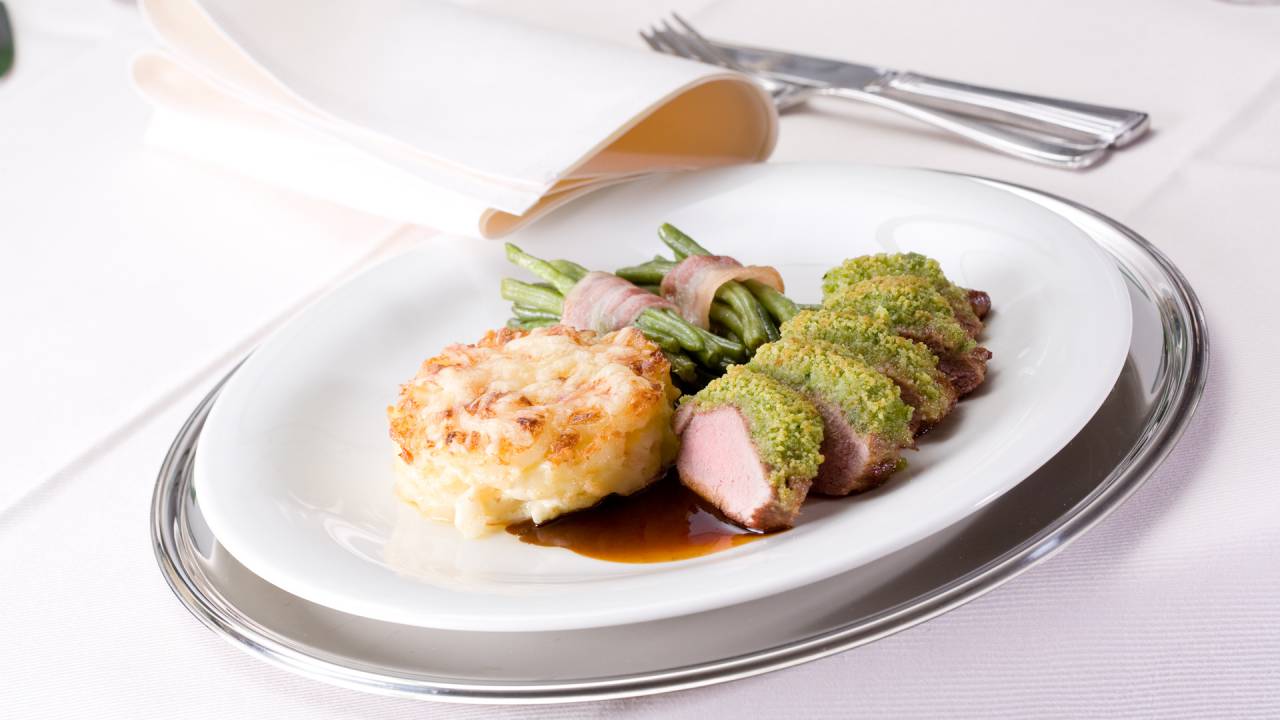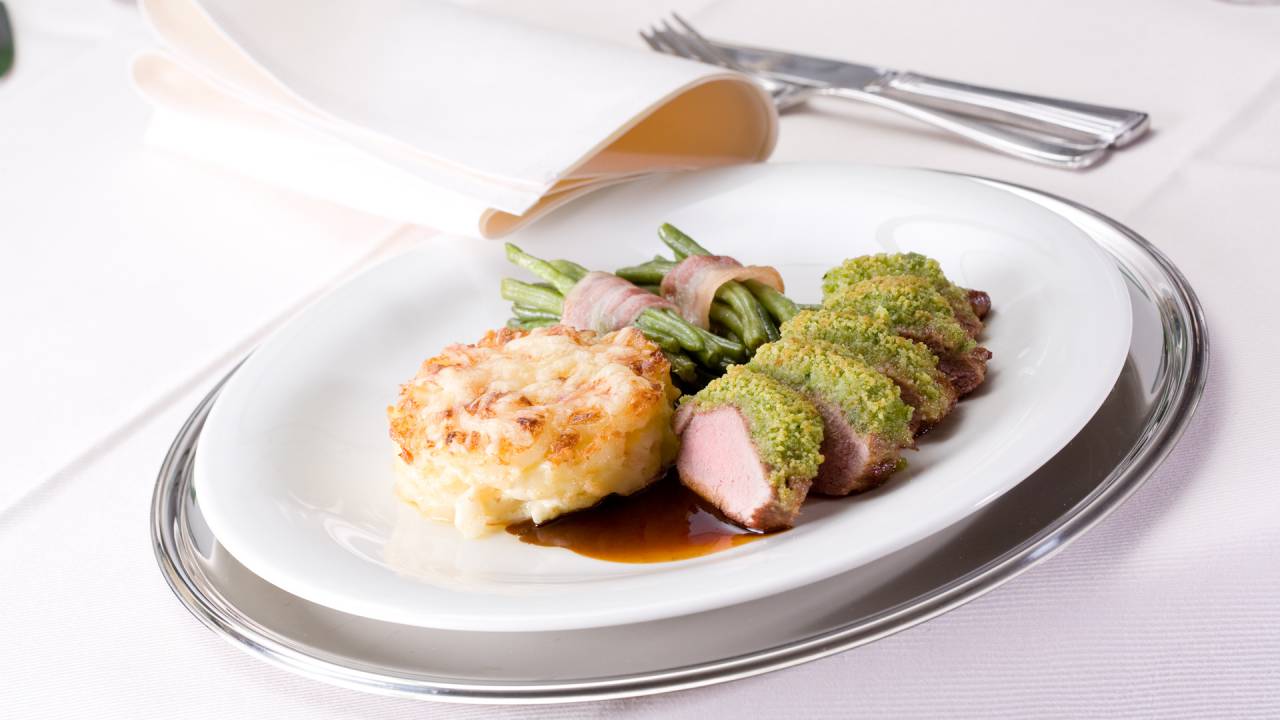 Enjoyment for Your Celebrations & Conferences
Friendly get-togethers, delightful hours and fine meals
Celebrate here at the Stadthotel Freiburg – Kolping Hotels & Resorts. We will be happy to discuss your culinary dreams and organizational ideas with you.
Celebrations and congresses in the Stadthotel Freiburg
We will see you soon at the Stadthotel Freiburg with good cuisine.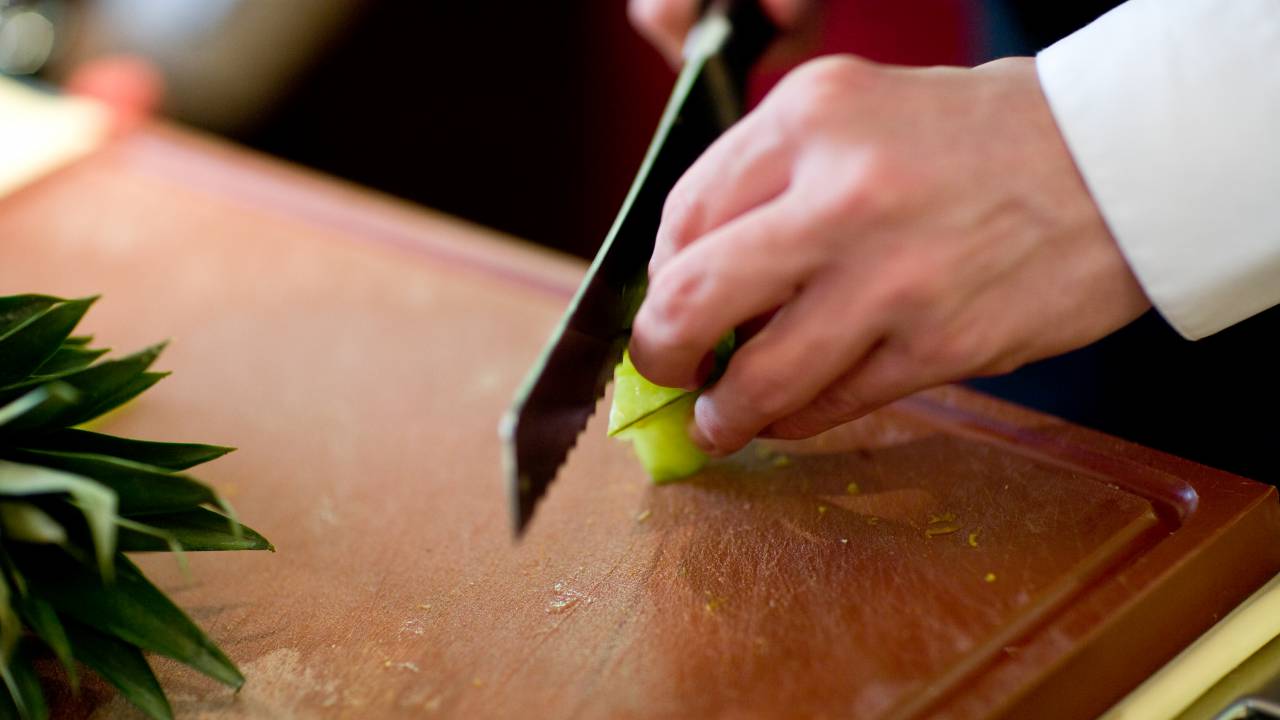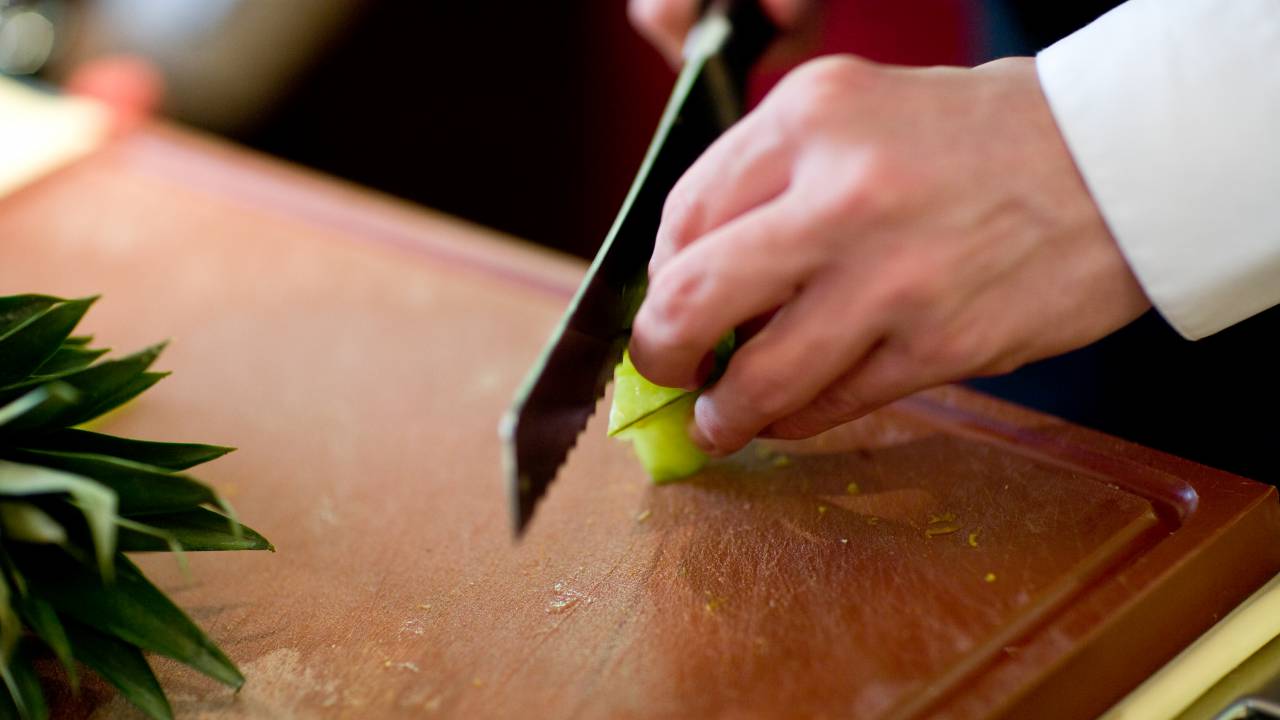 Regional taste
Our hotel restaurant seats 80 and offers a cozy atmosphere for delightful hours in the Stadthotel Freiburg – Kolping Hotels & Resorts.
For lunch or dinner, a multiple-course menu or a small snack – order à la carte and let our kitchen team pamper you with regional and international specialties.


Its all about good Taste
Regional & Organic ...
In our purchasing goods, we pay attention to fresh, seasonal and tasty products from regional suppliers. We source our meat from local producers. We also use various ingredients in organic quality, and our vegetarian dishes are even 100% organic. We are certified with the organic seal of the EC Eco-Regulation for our quality-conscious actions.
 (# DE ÖKO 003).
Book now - your holiday in Freiburg 
Reservations & Enquiries for all 3 Hotels am Stadtgarten