Hotel am Stadtgarten-Boutiquehotel
Book now and enjoy exclusive accommodation the centre of Freiburg 
The "Hotel am Stadtgarten" – Boutiquehotel opened its doors in September 2019 with 43 modern rooms. The elegant concept of the hotels exterior and interior design is shaped by an extravagant lounge and exclusively spacious rooms, in addition to many features such as the quiet, but central city location right in the heart of Freiburg.
The Boutiquehotel offers a perfect base for your individual city trip or business trip to Freiburg!


Enjoy the modern style in the Boutiquehotel in which all rooms are highly standardized and equipped with free WiFi, a flat screen TV, desk-/working-area and air conditioning for your comfort.

Out tip: When making your reservation in the Boutiquehotel, why not include booking our sumptuous breakfast-buffet. You are also welcome to be our guest in our gastronomic establishments in the "Hotel am Stadtgarten" –Designhotel located directly opposite the Boutiquehotel, be it the terrace or the bar.
– Choose your room category –
Superior Doppelzimmer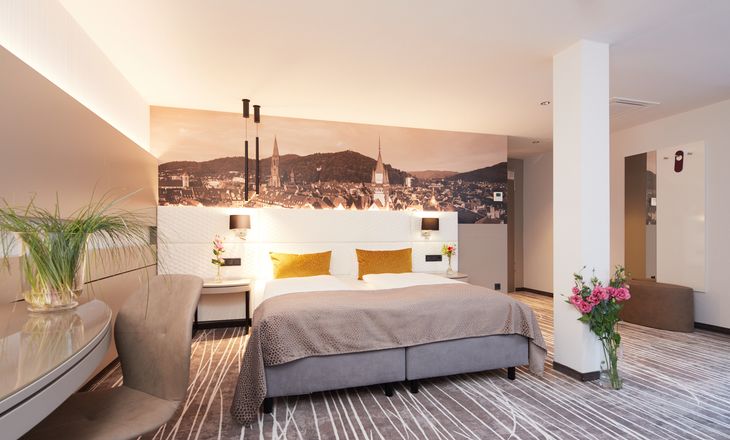 Comfort Doppelzimmer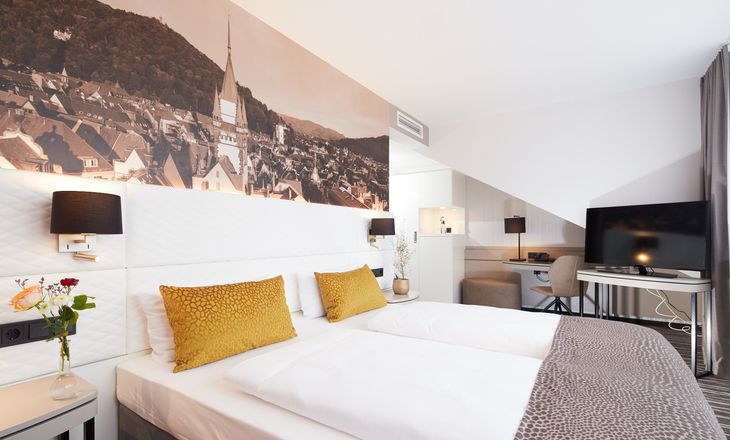 INFOS & INCLUSIVES
Welcome to the Hotel am Stadtgarten-Boutiquehotel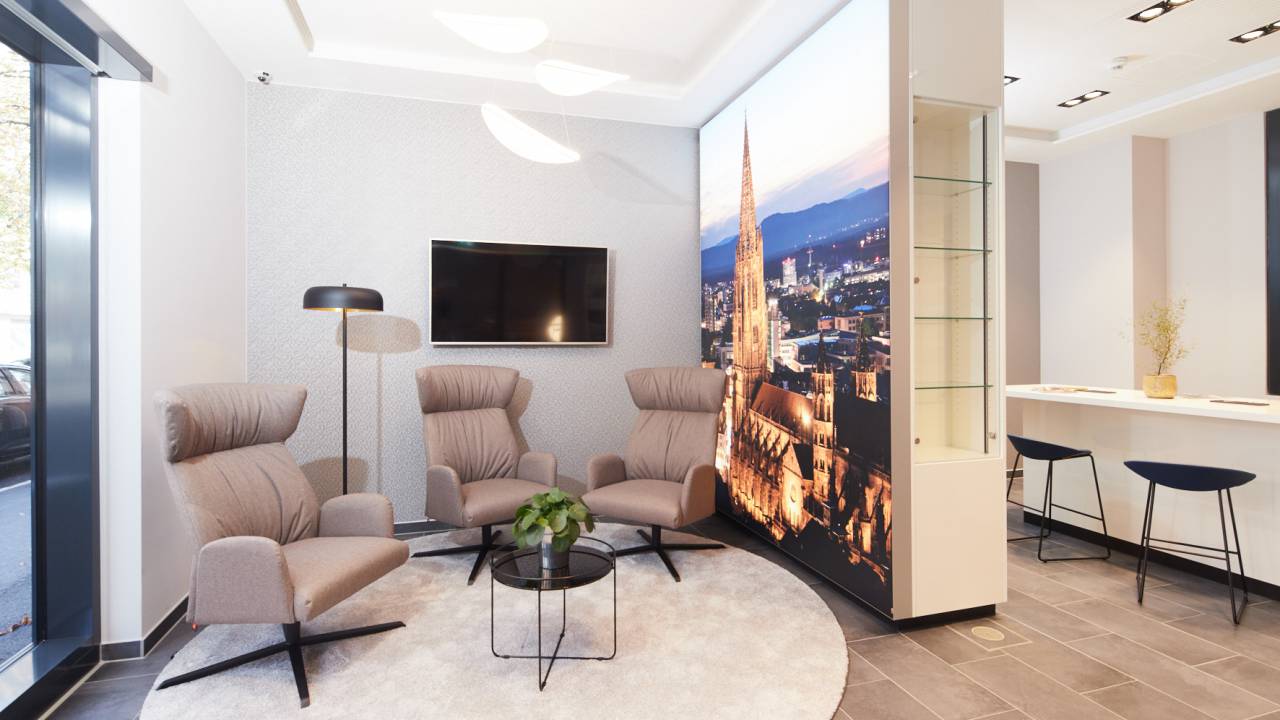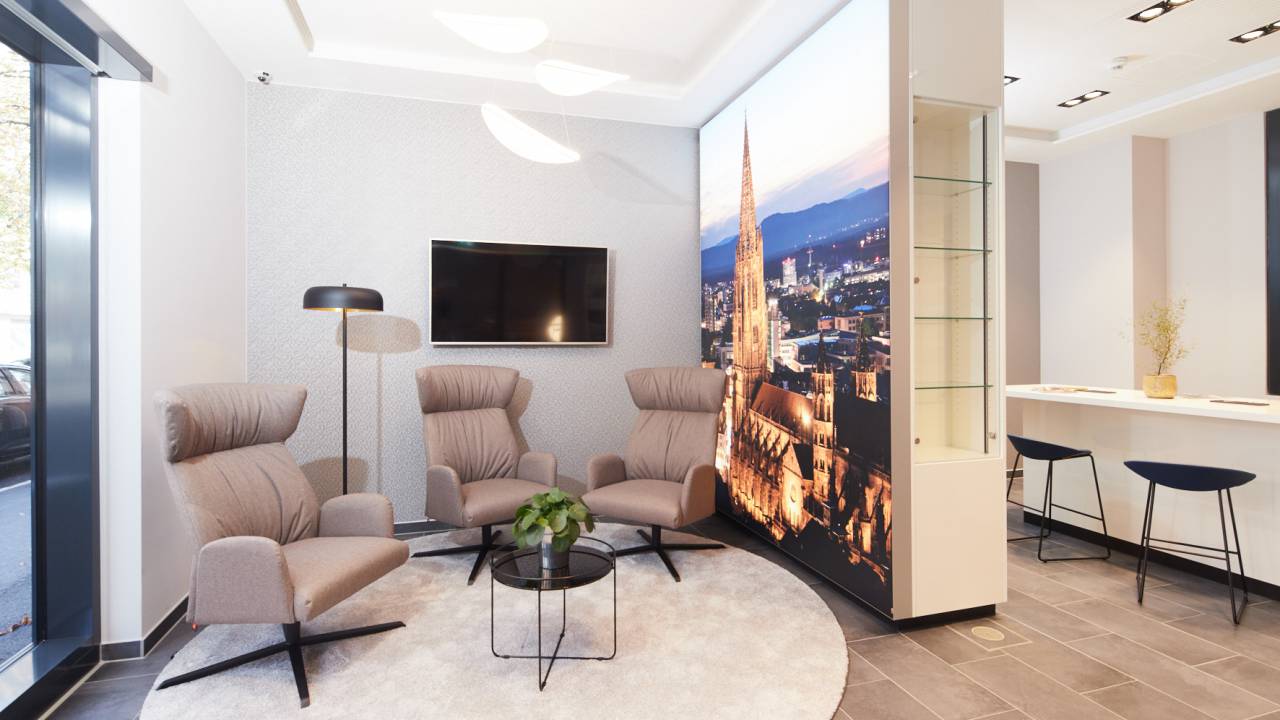 Overnight-rate at the Boutiquehotel includes:
Free WiFi in your room and in the entire hotel
Use of the room safe
Tips for excursions & sightseeing in and around Freiburg as well as free maps of the city are available free of charge at the reception of our Hotel am Stadtgarten - Designhotel right across the street
Use of the fitness room in the nearby Stadthotel Freiburg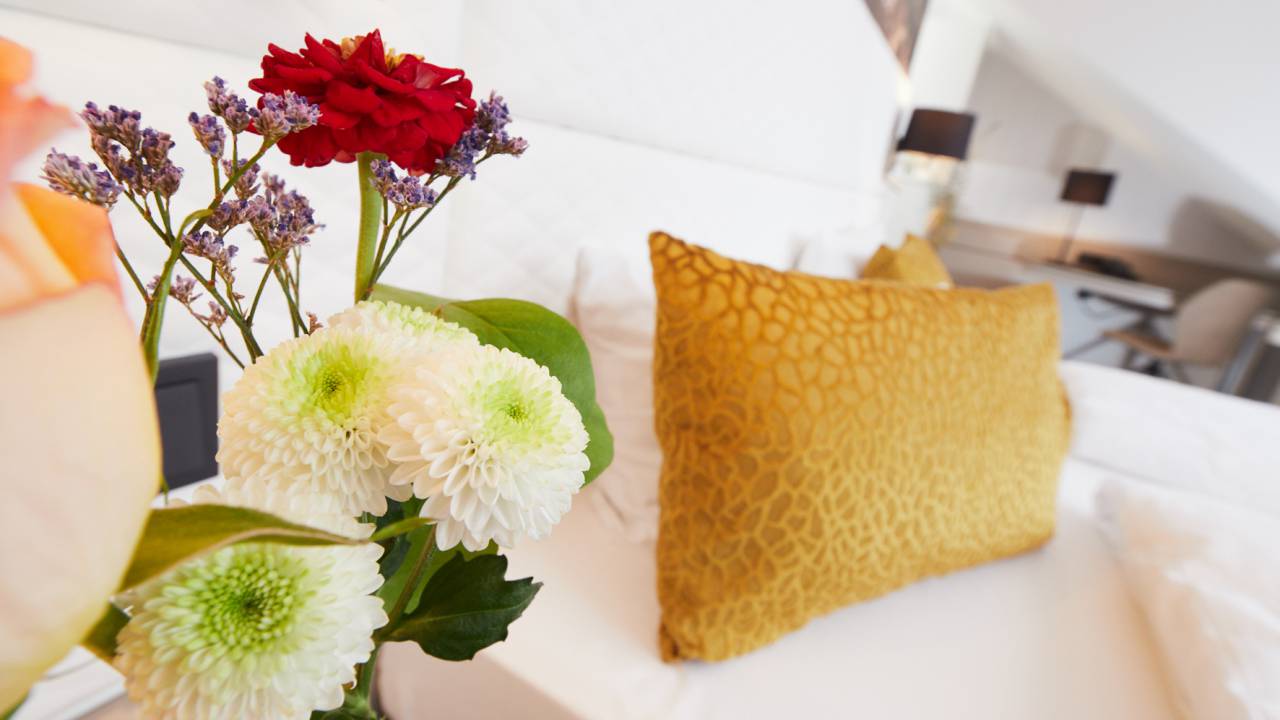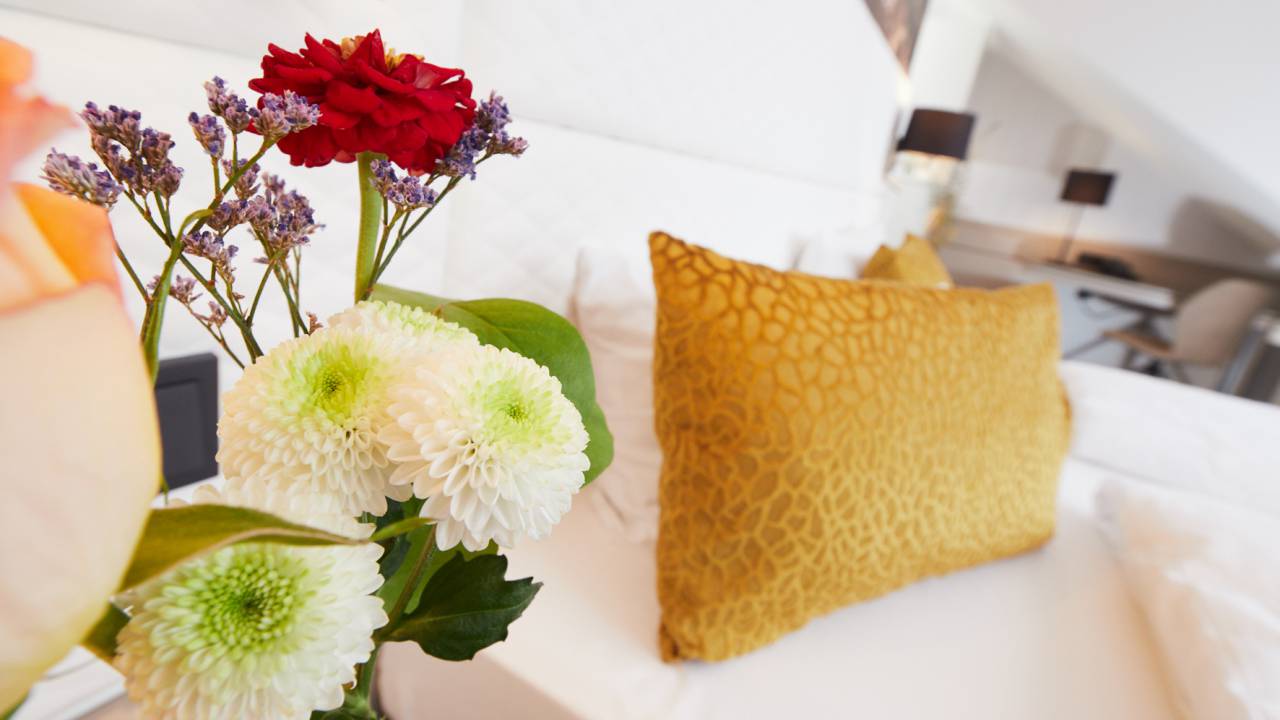 MORE INFO ABOUT THE BOUTIQUEHOTEL
We have compiled information about your stay at the Hotel am Stadtgarten - Boutiquehotel for you, such as check-in and check-out, parking, etc. If you have any further questions, please do not hesitate to contact us.
HOTEL INFO & INTERESTING FACTS
Always at your service
Carmen Steppe
Sales Manager
For questions about the rooms and our offers, feel free to contact Carmen Steppe.
Book now - your holiday in Freiburg 
Reservations & Enquiries for all 3 Hotels am Stadtgarten